How to Avoid Dry, Aging Skin This Fall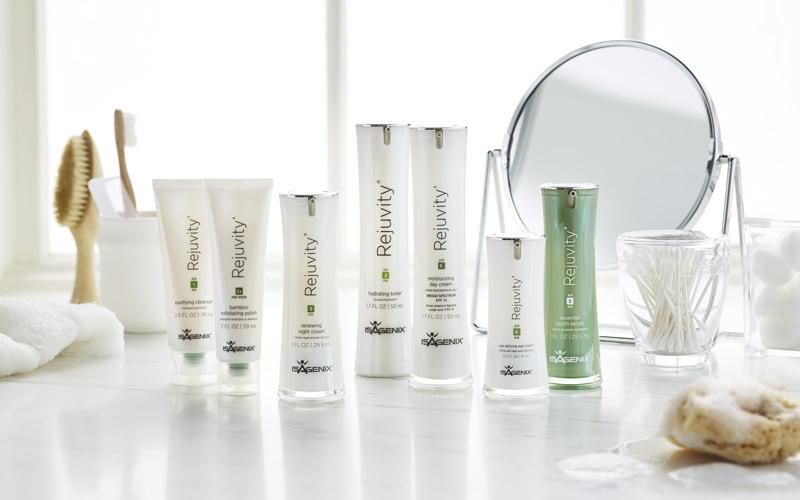 When temperatures plummet so can the natural moisture in your skin. The result is dehydrated, itchy skin that's more vulnerable to environmental stressors and at greater risk of cumulative damage.
A plan to protect healthy skin from chilly weather is conveniently available in the form of the Rejuvity® Skincare System. The system goes beyond keeping the skin hydrated by providing other seasonal safeguards like sun and pollution protection.
Cold, dry air, wintry winds, and indoor heating can deplete skin's moisture making hydration help more important than at any other time of the year. Rejuvity's Moisturizing Day Cream with SPF 15 and Renewing Night Cream contain an advanced peptide-based solution that makes up the Renewal Hydrase Complex™ to supply non-greasy, balanced moisturization.
Because 80 percent of UVA rays still penetrate clouds and age your skin (even if they don't include the UVB rays that burn you), sun safety remains a key part of protecting skin no matter the season. Many sunscreens use chemicals that don't block out most UVA "aging" rays, but Moisturizing Day Cream with SPF 15 uses natural minerals that act to block out all UVA rays.
Fall and winter are also seasons where pollution including smog, particulates, and carbon monoxide are on the rise. A good cleanser can help neutralize the free radical burden these impurities cause when tucked deep inside pores, along with excess oil. Rejuvity's Purifying Cleanser and Hydrating Toner get at the surface and within pores without the use of alcohol, which can irritate and overly dry the skin.
In the coming cold months in North America, most of us will think to cover up. But there's a part of your face that will remain exposed at all times—your eyes. The skin area around the eyes is most vulnerable and most sensitive to cumulative wear and tear. The Rejuvity Age-Defying Eye Cream doesn't merely sit on top of the skin to give the impression of reduced puffiness, but is quickly absorbed to hydrate the skin and provide needed relief from dry air.
Another layer of seasonal skin protection is provided by Essential Youth Serum when used daily after cleansing and when skin's primed for nourishment. The serum works at the cellular level, using Renewal C2C Complex™ (containing superior-quality Swiss-variety Crocus bulb), to encourage cell-to-cell communication within skin tissue to boost skin's turnover, health, and appearance.