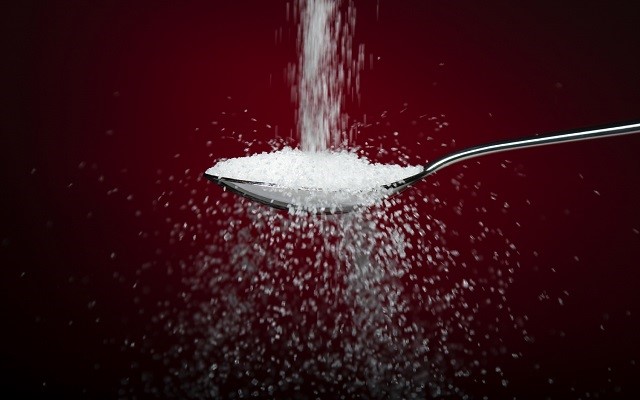 In the U.S., the average person consumes more sugar than anywhere else in the world. According to market research firm Euromonitor, daily sugar intake is now up to 126 grams. That is almost 32 teaspoons of sugar or about 500 extra calories every day. Health experts agree that too much sugar is bad for our well-being. Scientific research points to potential links between too much sugar, especially in the form of sugary drinks, and problems like weight gain and the risk of developing heart disease (1-3).
Cutting back on sugar is a healthy choice, but sugar isn't all bad either. In fact, sugar and carbohydrates in general, are vitally important for the basic functioning of the body's cells. Sugar is especially critical for the optimal operation of the brain and immune system. Some body systems simply can't run on any other type of fuel. Aside from physiology and metabolism, it is also important to mention that sugar has one essential function that tends to be overlooked in discussions about health—it makes food taste good. It can be hard to eat something that isn't satisfying to your taste buds despite how healthy it may be.
If you don't want to be weighed down by too much sugar anymore, Isagenix can help.  Starting the Isagenix 30-Day Cleansing and Fat Burning System can help you cut your sugar intake by half or more daily, without compromising on flavor.
These top five food swaps will help you get started.
1. Shake it up.
IsaLean® Shake has only about as much sugar as ½ an apple or a small peach. It's a satisfying, nutritious meal replacement that provides low-glycemic carbohydrates, good fats, undenatured protein, vitamins, and minerals for only 240 calories. Protein satisfies cravings and helps you stay full longer.
2. Raise the bar.
IsaLean Bars are a protein-packed option that have less than half the sugar of typical snacks like candy bars or cookies and make a great meal on the go. For example, when you choose a Nutty Carmel Cashew IsaLean Bar to satisfy your sweet tooth you'll also benefit from 18 grams of undenatured protein, vitamins, and minerals with only 7 grams of sugar.
3. Hydrate like a pro.
Stop drinking sugary sports drinks. Amped Hydrate™ has less than half the sugar of a typical sports drink and provides vitamins and electrolytes.
4. Skip the soda.
Sugary drinks are among the worst offenders when it comes to added sugar in the typical American diet. Part of the reason is because they make it so easy to consume excess calories (4). Instead of soda, try an ounce of Ionix® Supreme stirred into a tall glass of water with ice.  You'll enjoy a refreshing fruit taste for a fraction of the sugar found in a typical soda, fruit punch, or juice drink that also makes a healthful alternative to diet sodas.
5. Choose better snacks at night.
Instead of reaching for that late-night pint of ice cream, find a better way to satisfy your sweet tooth. Blend IsaPro® and Isagenix Fruits or a banana for dessert before bedtime for a delicious treat that will help you stay on track.
How do you find a good balance between taste and nutrition? Perhaps the most useful way to think about sugar and how it impacts health is in terms of nutrient density.  Foods that are nutrient dense provide the most nutrition for the fewest calories. Imagine choosing between a piece of fruit or candy. Let's say that each choice has the same amount sugar. If you pick the fruit, you get vitamins, minerals, fiber, phytochemicals, and other beneficial nutrients. In addition, you'll experience the benefits of the naturally occurring sugar that is part of that total nutrient package. If you pick the candy, you get calories from sugar and not much else. In short, nutrient density is all about getting the most bang for your nutritional buck.
When considered by itself, sugar isn't necessarily bad or good. The real problem with sugar is that so many of us are in a constant sugar overload. Too often, the foods we eat are packed with extra calories and sugar but fall short on the essential nutrients our bodies need. If too much sugar has been weighing you down, let Isagenix help you swap out your old habits for more nutrient-dense, healthy choices without compromising taste.
References
Malik VS, Schulze MB, Hu FB. Intake of sugar-sweetened beverages and weight gain: a systematic review. Am J Clin Nutr. 2006 Aug;84(2):274-88.
Huang C, Huang J, Tian Y, Yang X, Gu D. Sugar sweetened beverages consumption and risk of coronary heart disease: a meta-analysis of prospective studies. Atherosclerosis. 2014 May;234(1):11-6.
McGuire S. US Department of Agriculture and US Department of Health and Human Services, Dietary Guidelines for Americans, 2010. Washington, DC: US Government Printing Office, January 2011. Adv Nutr 2011;2:293-4.
Cassady BA, Considine RV, Mattes RD. Beverage consumption, appetite, and energy intake: what did you expect? Am J Clin Nutr. 2012.