We believe in helping you enjoy more 7 Day Weekends!
This is our story
Laura and Matt started dating during high school in 1987 in their hometown of Brockville, Ontario.  The rest is history as they say! Post secondary education took them both to Ottawa for a few years, and is where Laura landed her first job in her field as a data analyst. Matt was following his own dreams as a musician in a band called Zipperbelly while working various jobs. In 1994, Laura made the move to Kingston, Ontario to work in her field at Kingston Health Sciences Centre.
Laura is first and foremost a wife, mother & friend. Wife to firefighter Matt and mom to Katie and Sam. With over 20 years of full time work in health care, Laura knows the stresses and health challenges that many face.
In 2009, Laura & Matt decided to step into a healthier lifestyle for their family after being introduced to an incredible line of natural products. Within a few short days they knew the products were life changing!  Simply by sharing with family and friends, a global business was born. In 2013, at the age of 41, Laura retired from her day job to pursue Isagenix full time.
Laura's perfect day is helping the kids get off to school, enjoying a morning workout with Matt, assisting her team, running errands, prepping a delicious meal for the family and being home as soon as the kids walk in the door after school! During the summer you'll find Laura, Matt & family enjoying "lake life" at their cottage north of Kingston, Ontario.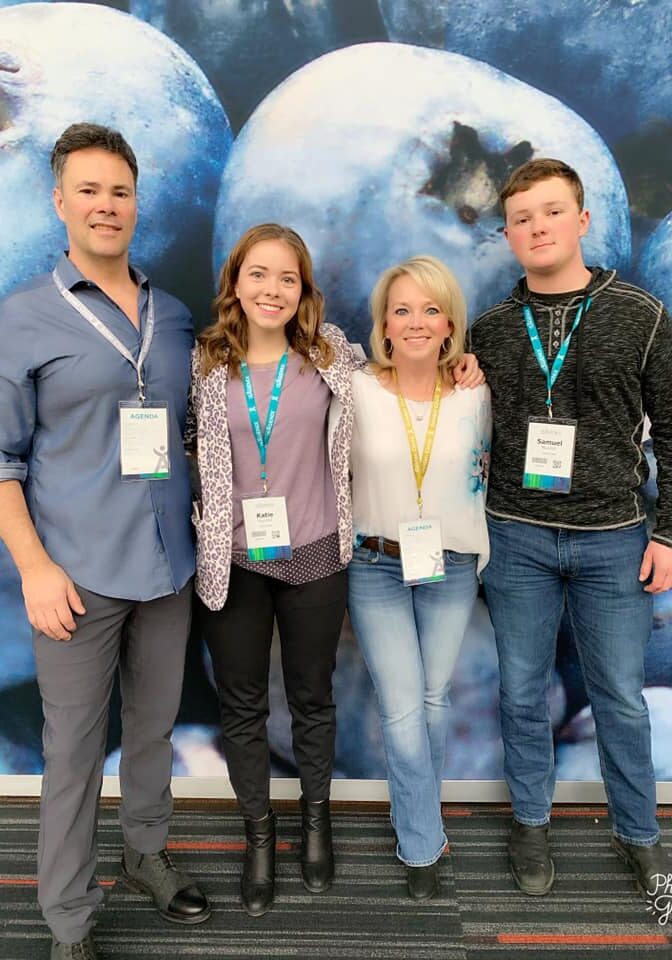 We're Here For You
Laura & Matt are 5 Star Golden Circle, 2 Star Executive with Isagenix.  Legacy Club Members #269.
Laura has also been recognized as an Isagenix Woman of the Year, Top Achiever, Leader of the Year, and annual 6 Figure Earner since 2013.  
Laura & Matt love helping their fabulous team reach new milestones in their businesses so that they too can enjoy more "7 Day Weekends".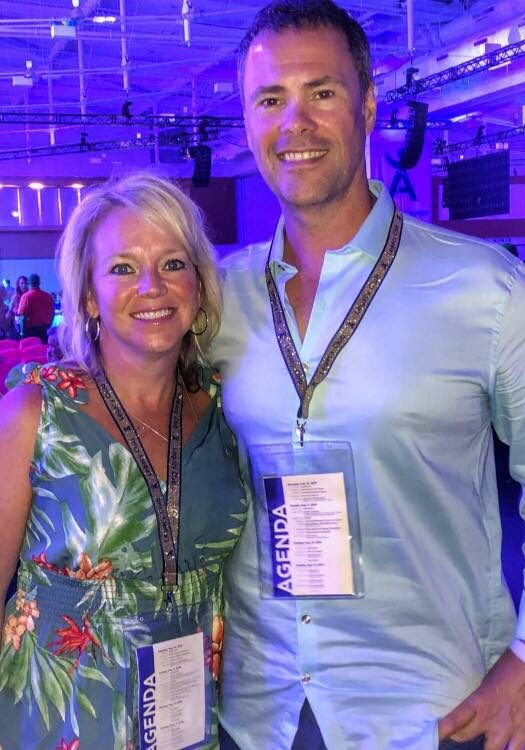 "I've been working with Laura for about 6 years now and she is as genuine and authentic as they come. I am truly honored to call her mentor, business partner and friend. I have learned so much from her and her lead by example approach. She is always right there to recognize, share her knowledge and Inspire on a daily basis. A true gem!!!" - Cheri Maki
"Laura is passionate about helping people to live their best lives. She is a loving wife and mother, who always strives for the best for her family. She is loyal, hard working, strong, caring, focused and full of integrity.  She always leads by example and I'm proud to call her my friend." - Morag Armit
"Class act all the way...with the deepest of hearts for helping others." - Niccole Servage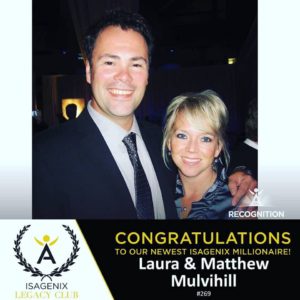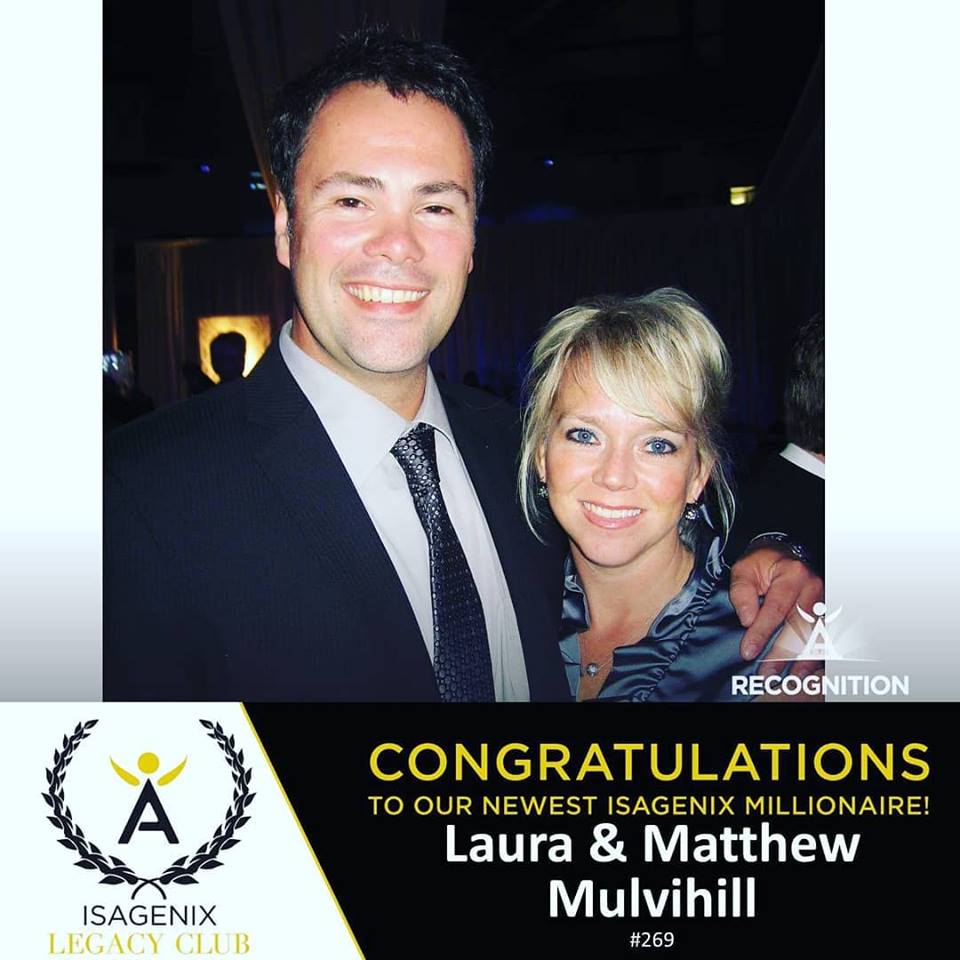 On July 9th, 2018 Laura & Matthew Mulvihill were recognized as Legacy Club Members #269.  This means that they have have earned $1 Million USD since starting with Isagenix.  To date, they helm a team of over 18,000 globally which continues to grow daily.